Sublimation printing on Lycra fabric
Print your designs on a huge range of fabric base. Industrial quality with no minimum order in short time. Create something completely unique and yours for any purpose or occasion.
What is Lycra fabric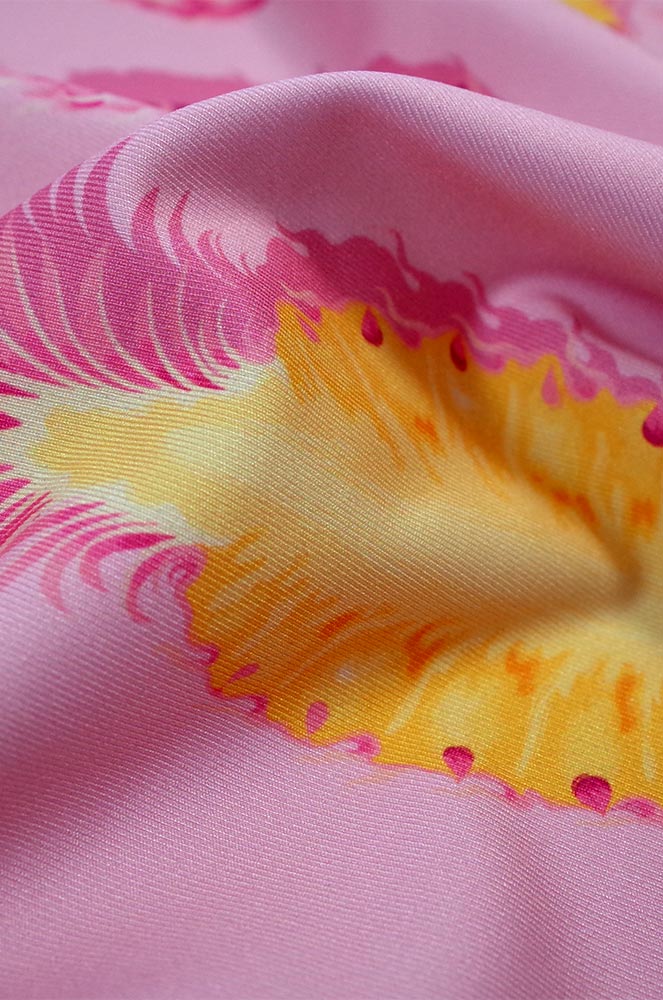 Lycra, also known as spandex, is a synthetic fiber that has been widely used in the textile industry since the late 1950s. It is a stretchy material that is made of a polyurethane-based synthetic polymer. Lycra fibers can be added to other fibers to make fabrics that stretch and recover their shape after stretching.
Lycra fabric has many desirable qualities, including its excellent elasticity and durability. It is used in a variety of applications, including athletic and dancewear, swimwear, and compression garments. It is also often used in the waistbands of pants and skirts to provide extra stretch and comfort.
One of the main advantages of Lycra fabric is its ability to stretch up to six times its original size and then return to its original shape. This makes it ideal for use in clothing and other textiles that require a high degree of flexibility and stretchiness. Lycra fabric is also known for its resistance to abrasion, tearing, and damage from chemicals such as perspiration and chlorine.