Create unique fabrics with MUZE!
We print fabrics for crafters and brands, large and small, all over the world.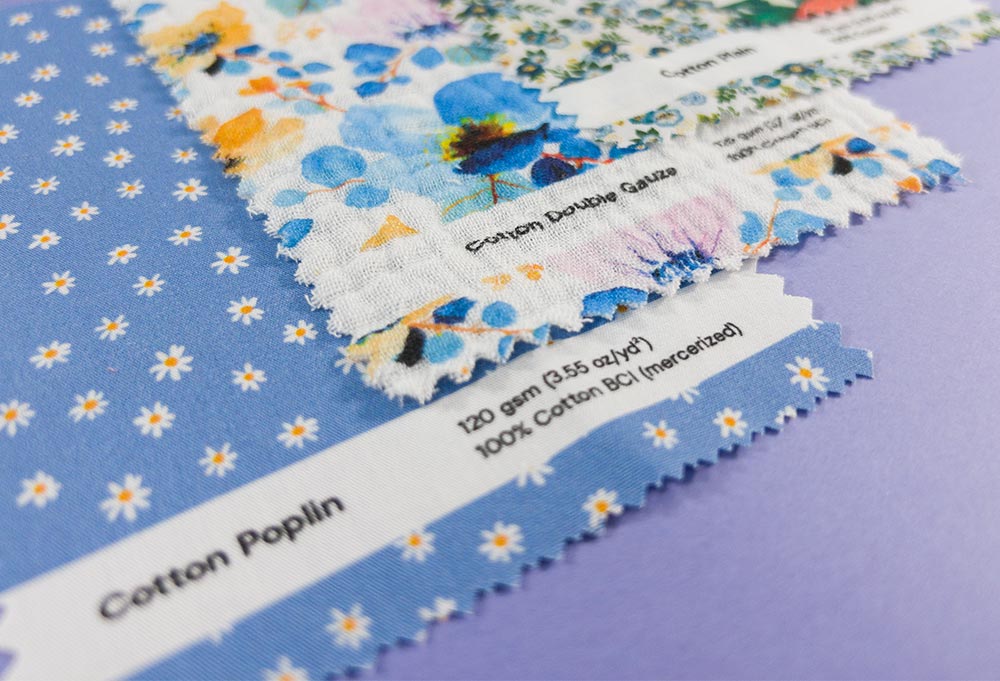 Order Fabric Sample Pack with free shipping
Get a full pack with all of the fabrics we print on. The price is just €1,99 and shipping is free.
Order now
About MUZE
MUZE is a European digital fabric printing company based in Riga, Latvia. We offer digital fabric printing, sublimation printing, sampling and color matching. We print on our own fabric or on fabric supplied by the customer. We are committed to developing more sustainable and environmentally friendly manufacturing practices.
Customize your fabrics with MUZE's print-on-demand services!
Explore our fabrics