Velvet fabric printing
Sublimation printing on luxury velvet fabrics for home decor products and more. No minimum orders and shipping within 2-5 days.
What is Velvet fabric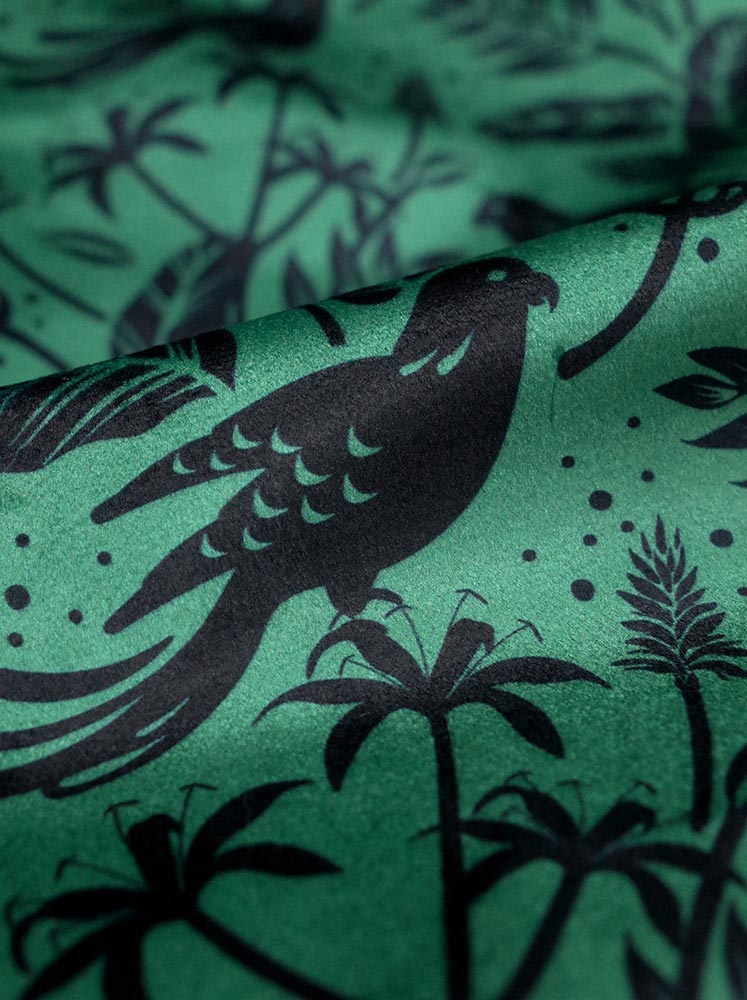 Velvet has always been one of the most luxurious fabrics. Its soft, deep, plush cut-pile surface is very difficult to produce. Originally woven of lustrous silk, velvet was only available to the very wealthy people until quite recently.
Nowadays it is uniquely produced on a special loom, that weaves two thicknesses of the material at the same time. The two pieces are then cut apart to create the pile effect, and the two lengths of fabric are then wound on separate take-up rolls.
The depth or length of the cut pile is approximately the same for all velvets. Nap direction is very important, as with any napped fabric. Nap-up direction is especially recommended for velvet because the colour change in nap-down direction is quite noticeable in such deep, luxurious cut-pile fabric.
The fabric absorbs and reflects light in its folds and always forms excellent drape while its cut-pile face gives a luxurious soft hand to the garment.